Wedding Packages in Drakensberg
Posted on Mon June 18, 2018.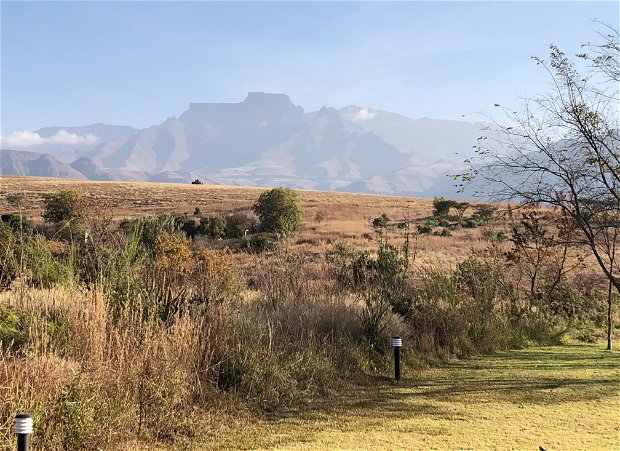 Imagine having your wedding in Central Drakensberg with the view of some of the highest peaks and the sun gradually drops beyond the mountain peaks on the west with a change of colour from yellow to burnt orange.
A setting that is highly rated and undoubtedly one of the best locations in the most popular part of Drakensberg.

INKOSANA Berg Lodge situated in the popular Central Drakensberg is the perfect place for any couple that intends to tie the knot and make their wedding a memorable experience.  The Lodge can currently sleep upto 60 guests and set to expand to sleep between 80 to 100 guests.
Weddings are no longer celebrated by crowds of people and extended families.  This memorable day is often treasured amongst the closest of families and friends.  The number of guests on the wish list is often reduced to 40 to 60 guests which is ideally suited to the lodge.  A reduced number of guests is not only affordable but is more private and intimate.  If you are looking for a private affair with a tranquil setting then visit INKOSANA Berg Lodge for an affordable wedding package.  The package includes live music, fantastic food, accommodation and a perfect setting.  
INKOSANA Berg Lodge has a variety of accommodation.  Dorm rooms for the kids, family rooms and stunning thatched private Rondavels set away from the lodge.  Camp sites are available for the nature lovers that would love to spend the night under the stars.
Meals can be enjoyed under the african stars or in the cosy dining area.  A white stretch tent is an option in the manicured lawn. The lodge has stunning areas for photographs, the herb garden has a beautiful fountain with stunning iron work and olde world iron chairs placed around the fountain overlooking Champagne Castle and Cathkin Peak.  The summerhouse has a 6m concrete table and wrought iron chairs, the roof is covered with beautiful rose plants and is an amazing feature for photography.  
The traditional Zulu hut with beautiful thatched roof is the perfect structure for a bride and groom massage. A pre-wedding treatment to calm and relax your mind, body and soul.  A short walk to the fresh water pool with a wooden deck that aged with time gives this area a rustic outlook, the peaks reflects itself onto this stunning pool during the stillest of days.  Take the plunge into this chemical free pool filled with mountain fresh water, a plunge to remember.
The garden area in front of the thatched Rondavels is filled with indigenous plants and flowers, with a series of paths leading to the Rondavels.  This is an amazing place for the perfect photo's.  A wedding, reception and photography in the same venue.  This is INKOSANA, the perfect place and a start to your new chapter in life, tranquil, peaceful and blessed.