Breakfast and Lunch Specials @ Inkosana Farm Kitchen
Posted on Wed July 27, 2022.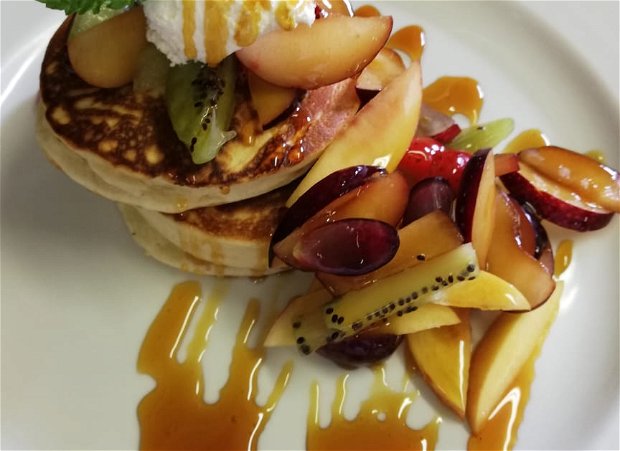 The Farm Kitchen @ INKOSANA have experienced chefs that specializes in breakfast, light lunches and three course dinners. 
Breakfasts includes a portion of cultured yogurt with layers of nut free muesli drizzled with honey and fresh seasonal fruit on the side. A hot plated breakfast with two eggs, bacon, two portions of side veg, farm bread and farm butter with jams.
The lunch menu specials include 200g rump steak, battered hake, Thai chicken salad, 6 veg samosa, veg halloumi wrap, Cajun chicken wraps and a veg platter.
If you are feeling for something sweet then try the fried banana wrapped in pancakes, served with pieces of fresh fruit and a dollop of ice cream or a tower of flap jacks served with fresh fruit, dollops of fresh cream and drizzled with syrup and chocolate sauce.
Kindly contact The Farm Kitchen
Cell:  0815287878
Tel:   036 4681202