Tranquil Getaway

Escape the city and reconnect with nature…

Reception & Welcome Lounge

As guests step into the Reception you will be greeted by beautiful exposed trusses that adds character and ambience.

Chemical free mountain water dam

Fresh water pool with a scenic and natural setting.

Panoramic Mountain View's

Stunning views of Cathkin Peak and Champagne Castle.

Nature, gardens and trees

There are over 400 indigenous trees including Stinkwood and Yellowwood trees.
A TRUE HIDDEN GEM IN THE CHAMPAGNE VALLEY
INKOSANA Berg Lodge is centrally located in the stunning Champagne Valley. Central Drakensberg is approximately 245km from Durban King Shaka International Airport and 400km from Johannesburg O R Tambo International.
INKOSANA Berg Lodge offers the perfect combination of comfort, value and adventure. Whether you're looking for a peaceful retreat or an action-packed holiday, our clean and affordable accommodation caters to all your needs. Our on-site restaurant The Farm Kitchen at Inkosana offers delicious South African cuisine. Our prime location is surrounded by a wide range of outdoor activities from concerts at Drakensberg Boys Choir, hiking, horseback riding, golf, mountain bike trails and many adrenaline activities. Experience the breathtaking natural beauty of the Drakensberg while enjoying the comfort and amenities of our lodge. Perfect for individuals, group bookings and unforgettable weddings. Book your stay with us today and discover the true meaning of a getaway in the mountains!
Inkosana Lodge offers a range of accommodation for all types of travelers.  Whether you are a solo adventurer, a couple looking for a romantic getaway, a family seeking fun and vacation or a business traveler in need of a comfortable and convenient place to stay, Inkosana is a destination in its own right.
The Drakensberg mountains is a hikers paradise – hiking trails are available for all levels of fitness. The popular Monks Cowl base camp is 7km from the Lodge, this is a great access point to some of the favorite trails in the Drakensberg such as Champagne Castle via Greys pass. The popular Injisuthi and Cathedral Peak can be reached from Monks Cowl within a day.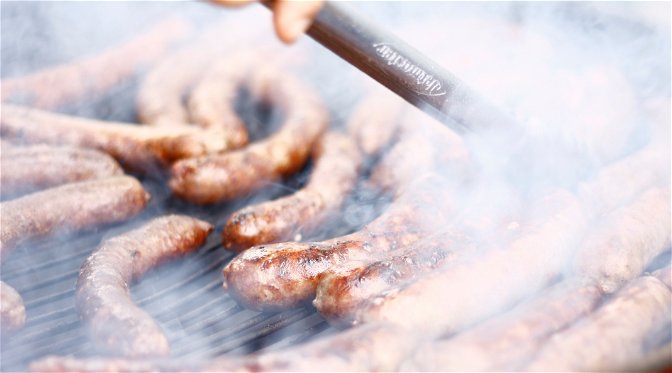 South African Braai
The Farm Kitchen @ Inkosana specializes in a unique South African wood fire Braai. The braai includes succulent steak, chicken fillet, boerewors (sausage), traditional salads, pap (maize meal) and chakalaka (traditional African veg dish).
Inkosana Lodge serves as an excellent base from which to explore the mighty Drakensberg range or as a tranquil retreat for travellers to unwind. The Lodge has an experienced, licensed resident tour guide. Each tour is tailor made for the individual hiker taking into consideration their fitness, health conditions and age.
Guest Reviews
Unparalleled view of the Berg in all its splendor

When one drives from Winterton through to the Central Drakensberg the landscape starts to change, then suddenly the Majestic Drakensberg landscape and mountains opens up before your eyes and you enter a place where your soul rests. Inkosana Lodge, nestled within the Majestic Drakensberg, is a true gem hidden within the bushy plains of the Berg and offers guests a true bush and mountain experience. From the accommodation to... Read this review

Pretoria

Beautiful property and views. The bed was comfortable and facilities were good. We were very impressed and I plan on coming back with more friends.

Lynda

via Booking.com

Beautiful location near the mountain. The owner made us a warm welcome. The lodge is well furnished,you find everything you need: restaurant,common areas,private rooms...all in a typical style of the region.

Asier

via Booking.com

It was really cool, the facilities were great, friendly staff, well accommodating.

Suhaib Sarigat

via SafariNow

Serene, Picturesque, and Very Green. Highly recommend. Visited for three days this past weekend. Don't miss the chance to pick your own herbs in the herb garden. The vegetarian meals are home made and nourishing after a long day's hike. There are fish in the swimming pool!

Rowenamau

via TripAdvisor

We highly recommend Inkonsana Lodge to any person who wants to tour the Drakensburg mountains. it is smartly designed to take care of the visitors such that they will have their own privacy along with family-like feeling.

Aviva

via TripAdvisor