Vertical Rush Cable Trail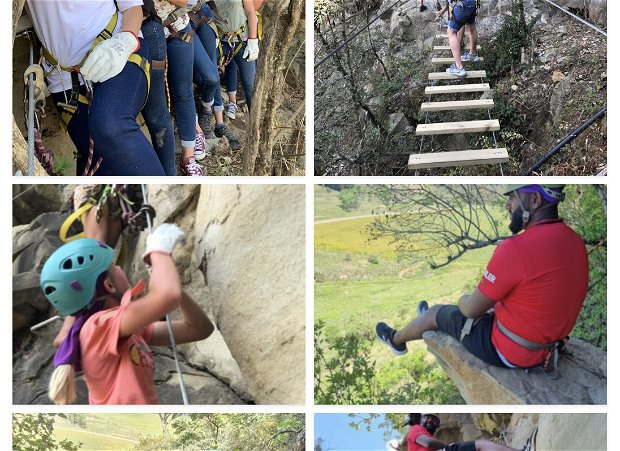 Cable Trail/ Via Ferrata (Italian for the way of the iron) NEW !
Traverse along a 300m hiking trail along a cliff , harnessed in, while you are clipped onto the safety line. The trail is in an indigenous forest and has a wide variety vegetation.
What is a Cable Trail? It is an Alpine discipline in its own right. A secured climbing path with safety lines, ladders and brackets to make difficult routes accessible for non-climbers. The "iron" that is brought into the rock gives extra foot and hand hold and the cable serves as 'self-protection" where you can clip in. There are well over 1 000 via ferrate in the Alpine region in Europe. This is a very popular pass time for European families in the summer.
Duration: approximately 1h 30min
Bookings: 079 499 3522
 info@adventurecentre.co.za