Tourism during Lockdown
Posted on Thu July 22, 2021.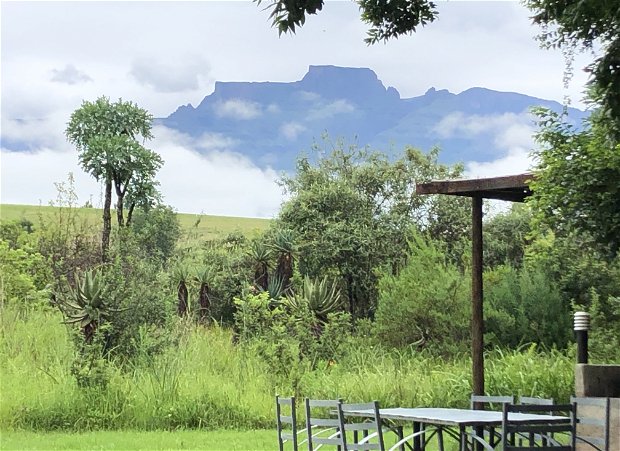 Attitudes to travel in the "COVID era" have shifted from socializing in large crowds, crowded swimming pools to small private gatherings, with minimum interaction with other guests, hence smaller hotels and lodges had a marginal increase in occupancy.
There's a demand for accommodation in outlying areas like the Midlands, Drakensberg, St Lucia and other outlying areas rather than cities or highly congested places.
Self catering accommodation gives consumers control in taking care of hygiene, food and having their own private space rather than sharing a communal space with other guests.
However, booking self catering accommodation for shorter stays can be more expensive than booking in a hotel or lodge with restaurant facilities. The costs, time and wastage involved to gather and haul your groceries for a short stay would often cost more than booking at a hotel or lodge with restaurant facilities.
The advantage of booking Establishments with restaurant facilities is guests meals and needs are taken care of while guests can relax, unwind and explore the beautiful surroundings and activities.
Top 5 consumer trends when booking accommodation.
1.  Location:  Location is everything, location with good infrastructure such as roads, fuel, supermarkets, activities such as golf courses, hiking trails, horse riding, hot air ballooning, river cruises, access to beaches, game parks and national parks makes your vacation more enjoyable and fun.
2.  Price vs Value:  Neat, clean, hygienic and affordable accommodation with tea/coffee service, free parking, turn down service, breakfast included and most importantly security.
3.  Reviews: Google, Establishment and Trip Adviser reviews, unbiased reviews and guest ratings.
4.  Previous Experience by Guests:  Guests enjoyed their previous stay, repeat booking.
5.  Adherence to COVID-19 rules - Visibility, wearing of masks, sanitizing stations etc.
All establishments have prioritized COVID-19 protocols. Establishments follow strict COVID-19 regulations implemented by the government.