CONQUER THE HIGHEST PEAKS FROM INKOSANA BERG LODGE
Posted on Mon May 28, 2018.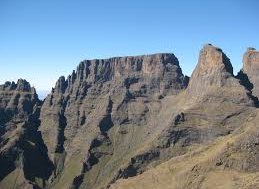 Join an experienced local guide with local knowledge on a 3 day hike into the majestic Drakensberg. Be part of a group of 4 to 12 hikers and enjoy the conversations and different experiences by hikers that have travelled to many parts of the world. The hike includes the guide, breakfast and dinners in the mountain; accommodation at INKOSANA Berg Lodge the night before and the night after the hike with dinner and breakfast.
Join us on a three day hike from INKOSANA Berg Lodge to the third highest peak in South Africa.  Champagne Castle is summitted via Greys Pass, camp will be set at Keith Bush Camp for two nights.  This exciting trip starts with your first nigh at INKOSANA Berg Lodge with a three course South African Cuisine.  Next morning you will meet at Monks Cowl for registration and final check of your gear. The guides will lead the way to Keiths Bush Camp where you will setup camp. Dinner will be served under the stars. Next morning you will hike to the summit of Champagne Castle, enjoy lunch on the Peak and return to camp.  Dinner under the stars for the second night and return to Monks Cowl Parking the next morning.  Proceed back to INKOSANA Berg Lodge, enjoy a refreshing shower and a glass of wine around the fire and share your experiences. Dinner will be served  and depart the next day.
RATES FROM R3950PP includes the guide, accommodation, meals, park fees.