Drakensberg Backpackers with Continental Breakfast
Posted on Mon May 7, 2018.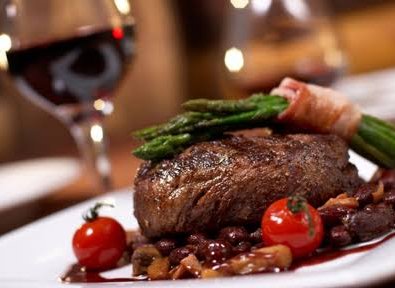 Back-packing in comfort will make a difference to your trip. Hiking in Drakensberg can be challenging if you do not have the right accommodation. Hiking trails vary from easy, moderate to challenging. An easy hike will vary around 1.5 hours to 3 hours, while a moderate hike would easily take a fit hiker 6-12 hours of moderate to challenging hiking. When a hiker returns to base or to their chosen accommodation they do not want to prepare their own meals, lots of hikers would prefer a ice cold draught with a sit down meal.
Usually the next morning is a recovery stage after the previous challenging day of hiking, this calls for a healthy and nutritious breakfast.  INKOSANA Lodge and Backpackers serves a unique South African Continental breakfast consisting of fresh fruit and juice, cereals, local porridge, traditional Zulu pan cakes (Magwenya), farm bread, butter, cheese, jams and eggs.  The breakfast is the perfect meal for a start to the perfect day.
Dinner is available at a cost of R150 for a three course sit down meal.  INKOSANA Lodge do not serve buffets as our meals are organic and free range which is freshly prepared.
Guests can book their meals on checkin or at least 2 hours before dinner, it is adequate time for the chef to prepare a wholesome meal of the highest quality.
Contact Karen for Reservations:  0815287878