Dinner in the Drakensberg
Posted on Thu April 19, 2018.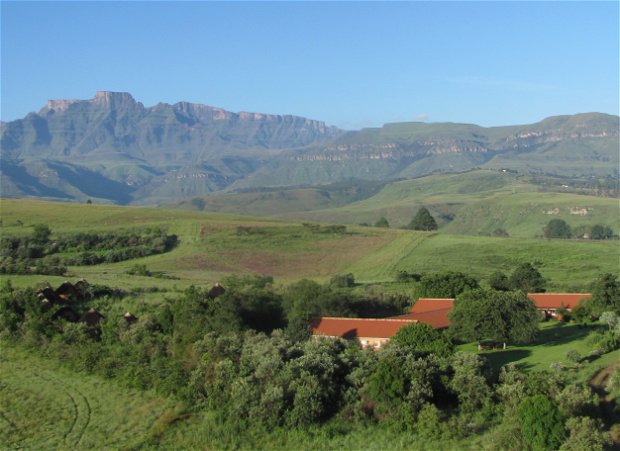 Central Drakensberg has an array of accommodation ranging from self catering to lodges and hotels.
Dinner in the berg can be a challenge if you are not prepared to sacrifice your time to prep your own meal.
Most restaurants close at 5pm, your next option for a meal is the closest hotel. This can be daunting for the average tourist, most hotels have a mass produced buffet at exorbitant prices ranging from R250 to R300 per person.
New kid on the block INKOSANA Lodge in Cathkin Valley has a three course sit down menu thought the week. This includes a starter, main course and a decadent desert. All foods are organic and free range with herbs and salads from the stocked garden. Chef Thandi is well experienced and worked at dome of the highly rated restaurants in the berg. The dining area is cosy with a coal stove fire place and ambient lighting.
Price of average three course meal is R150. Starter (samosas or salads), main (fish, chicken or aged rump), desert (Delicious White Chocolate Cake/Mississippi Mud Cake or Chocolate Brownies or Strawberry Cheesecake).  
If you are looking for a light lunch menu, with spectacular views of Cathkin Peak and Monks Cowl visit INKOSANA Lodge for traditional African pan cakes with maple syrup and the best quiches in the valley, with a  range of  vegetarian and meat dishes.  The average price of the light lunch menu is R60. Enjoy your meals with 100% Cold Press Juices like apple carrot and ginger or apple beetroot carrot and ginger or my favorite apple cucumber kale and mint.
#dinnerintheberg
#onlyatinkosana